One more top notch seminar!
Fall Seminar
Ultimate Update 2023
November 2023
LIVE In Rochester, Syracuse, Albany, Long Island and White Plains 
This annual event has become the program that family law practitioners wait for all year
long. The one nobody wants to miss. For the past several years, Ultimate Update was "Sold Out" in several locations and we had to turn people away. This program has become so popular that we receive pre-registrations before we even publicize the event.
Agenda
Equitable Distribution
Maintenance & Counsel Fees
Agreements & Stipulations
Ethics & Professionalism
Custody & Visitation
Family Court Practice
Child Support
Evidence & Procedure
Faculty
Timothy Tippins Esq.
Timothy M. Tippins, Esq. is an adjunct professor at Albany Law School and serves on the faculty of the American Academy of Forensic Psychology and on the Affiliate Postdoctoral Forensic Faculty at St. John's University. He has also served as an Adjunct Professor of Forensic Psychology at Siena College. He is a private practitioner who has engaged in matrimonial and family law practice since 1975 and devotes his practice exclusively to serving as trial counsel and consultant to other family law practitioners on a nationwide basis, with special emphasis on the presentation and cross-examination of expert mental health testimony. Tippins has served in all major professional leadership positions in the New York family law community, including President of the American Academy of Matrimonial Lawyers - New York Chapter, Chair of the NYSBA Family Law Section, and Chair of the NYSBA Task Force on Family Law. Tippins is a regular feature columnist for the New York Law Journal and is the author of the multi-volume treatise New York Matrimonial Law & Practice (West Publishing).
Company Name: MatLaw Systems Corp.
E-mail: tmtippins@matlaw.com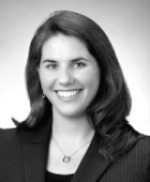 Lauren K. DeLuca, Esq.
Lauren K. DeLuca, Esq. is a Partner in LaClair & DeLuca, PLLC, a practice located in Albany, New York which is limited to matrimonial
and family law. Since graduating from Albany Law School in 2010, she has been engaged in private practice focused on complex matrimonialand custody litigation and related  family law matters. Ms. DeLuca is a member of the New York State Bar Association and the Albany County Bar Association. In addition to her practice, Ms. DeLuca has presented at a number of MatLaw Seminar-Publishing's Continuing Legal Education Programs, and has guest lectured at Albany Law School.