Courtroom Evidence 2017
---
Incisive & Practical Overview of Evidence Law with Emphasis On Family Law Hearings & Trials
Practical instruction will focus on how to lay the foundations that are essential preconditions to admissibility so that your case goes in effortlessly and persuasively. Selected practical examples, sample foundations, and courtroom scenarios will be presented throughout
the day to demonstrate the proper way of putting in and countering proof of domestic violence, and asset valuation, custody factors and psychological testimony, all of which are designed to give you the true flavor of the courtroom setting in which you encounter these issues. Whatever your level of experience, whatever the nature of the cases you handle, Courtroom Evidence will give you the mastery you need to present your case effectively.
6 Professional Credits + 1 Ethics Credit (MUST purchase BOOK & AUDIO to receive credit.)
Agenda
---
Ethical & Professional Approaches to Evidence, Witnesses & Testimony
The Hearsay Rule and Its Exceptions
Forensic Approaches to Electronic Evidence
Expert Witnesses & Scientific/Technical Evidence
Laying Foundations & Other Evidentiary Concepts
Cross-Examination, Credibility & Impeachment
Come see our Seminars Live!
View our Seminar listings and book your ticket online today!
View Seminars
Wonderful program! Speaks well to the experienced matrimonial attorney – Thank You.
About The Authors
---
Timothy Tippins Esq.
Timothy M. Tippins, Esq. is an adjunct professor at Albany Law School and serves on the faculty of the American Academy of Forensic Psychology and on the Affiliate Postdoctoral Forensic Faculty at St. John's University. He has also served as an Adjunct Professor of Forensic Psychology at Siena College. He is a private practitioner who has engaged in matrimonial and family law practice since 1975 and devotes his practice exclusively to serving as trial counsel and consultant to other family law practitioners on a nationwide basis, with special emphasis on the presentation and cross-examination of expert mental health testimony. Tippins has served in all major professional leadership positions in the New York family law community, including President of the American Academy of Matrimonial Lawyers – New York Chapter, Chair of the NYSBA Family Law Section, and Chair of the NYSBA Task Force on Family Law. Tippins is a regular feature columnist for the New York Law Journal and is the author of the multi-volume treatise New York Matrimonial Law & Practice (West Publishing).
Company Name: MatLaw Systems Corp.
E-mail: tmtippins@matlaw.com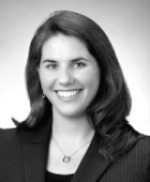 Lauren K. DeLuca, Esq. has been engaged in a private practice focused on complex matrimonial cases, custody litigation, and enforcement proceedings since graduating from Albany Law School. She has extensive experience with evidentiary hearings and depositions, net worth preparation and analysis as well as discovery management. Recently, she partnered with Cynthia J. LaClair, Esq. (formerly Cynthia J. Tippins, Esq.) to form LaClair & DeLuca, PLLC, a practice located in Albany, New York which is limited to family and matrimonial law. Ms. DeLuca is a member of the New York State Bar Association and the Albany County Bar Association. She has published in various professional journals such as the New York City Law Review and has presented at a number of MatLaw Seminars.

Nicholas G. Himonidis, J.D., CFE, CCFS, is a Vice President at T&M Protection Resources, LLC ("T&M") and the head of T&M's Private Investigations Division. Mr. Himonidis was previously the President and Chairman of The NGH Group, a group of private investigation and forensic consulting firms operating throughout New York and Florida. Mr. Himonidis has an extensive background in investigations, computer forensics and law. Over the past decade, Mr. Himonidis has directed the investigative phase(s) of some the largest matrimonial litigations in New York State. He has worked with trustees appointed by the United States Bankruptcy Court to recover fraudulent asset transfers in cases involving millions of dollars of diverted funds and fraudulent schemes perpetrated directly against the United States Government and he has litigated cases, and been an expert witness, in both state and federal court in a variety of matters, both commercial and in the area of domestic relations.
Mr. Himonidis has a B.S. in Criminal Justice from St. John's University and his J.D. from St. John's University School of Law, where he graduated Magna Cum Laude. He began his career as a Private Investigator in 1990 and subsequently worked as an attorney at several prestigious law firms prior to returning to Private Investigations full time in 1997.
Mr. Himonidis is a Certified Computer Forensic Specialist (CCFS), with extensive training and expertise in computer forensics, data recovery, electronic discovery and digital evidence handling procedures. He is widely recognized for his computer forensic work, in matrimonial cases among others. He is also a Certified Fraud Examiner (CFE), which is the only professional certification formally recognized by the FBI as encompassing a critical skill set for investigators. Mr. Himonidis lectures frequently on topics including digital evidence, electronic discovery and computer forensics as well as legal and ethical issues for attorneys working with investigators and consultants.