Ultimate Update 2018
---
A Mountain of New Law
---
You won't want to miss our full-day comprehensive, analytical review of court decisions and legislative developments in family law.
6 Professional credits + 1 Ethics credit (MUST purchase BOOK & AUDIO to receive credit.)
The weekly updates alone are worth the tuition!Phyllis E. Simon, New City, NY
Agenda
---
Equitable Distribution
Maintenance & Counsel Fees
Agreements & Stipulations
Ethics & Professionalism
Custody & Visitation
Family Court Practice
Child Support
Pendente Lite Relief
Procedure & Evidence
About The Authors
---
Timothy Tippins Esq.
Timothy M. Tippins, Esq. is an adjunct professor at Albany Law School and serves on the faculty of the American Academy of Forensic Psychology and on the Affiliate Postdoctoral Forensic Faculty at St. John's University. He has also served as an Adjunct Professor of Forensic Psychology at Siena College. He is a private practitioner who has engaged in matrimonial and family law practice since 1975 and devotes his practice exclusively to serving as trial counsel and consultant to other family law practitioners on a nationwide basis, with special emphasis on the presentation and cross-examination of expert mental health testimony. Tippins has served in all major professional leadership positions in the New York family law community, including President of the American Academy of Matrimonial Lawyers - New York Chapter, Chair of the NYSBA Family Law Section, and Chair of the NYSBA Task Force on Family Law. Tippins is a regular feature columnist for the New York Law Journal and is the author of the multi-volume treatise New York Matrimonial Law & Practice (West Publishing).
Company Name: MatLaw Systems Corp.
E-mail: tmtippins@matlaw.com

Ronald J. Bavero has been practicing in the field of matrimonial and family law for over twenty six years. Mr. Bavero is a highly experienced and respected trial attorney who has handled complex litigation in the various courts of this state. Presently, Mr. Bavero maintains a traditional matrimonial practice (The Law Offices of Ronald J. Bavero, LLC) and a Litigation Support Service Business (PREPMYCASE, LLC) through which he offers strategic litigation advice and trial preparation services to other attorneys handling matrimonial actions. Mr. Bavero has been listed in Super Lawyers as a top attorney in the New York Metro area in the years 2007 through 2015; Top Attorneys in Westchester (2007 through 2015); Martindale-Hubbell's AV Preeminent Rating; Who's Who in American Law and Who's Who in Legal Educators. He is a Fellow of the American Academy of Matrimonial Attorneys and a  former member of the Executive Committee of the New York State Bar Association, Family Law Section,  former Co-Chair of the Family Law Section Committee on Judicial Relations and was the former Chair of the Westchester County Bar Association Family Law Committee.
E-mail: rbavero@baverolaw.com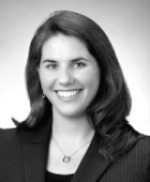 Lauren K. DeLuca, Esq. has been engaged in a private practice focused on complex matrimonial cases, custody litigation, and enforcement proceedings since graduating from Albany Law School. She has extensive experience with evidentiary hearings and depositions, net worth preparation and analysis as well as discovery management. Recently, she partnered with Cynthia J. LaClair, Esq. (formerly Cynthia J. Tippins, Esq.) to form LaClair & DeLuca, PLLC, a practice located in Albany, New York which is limited to family and matrimonial law. Ms. DeLuca is a member of the New York State Bar Association and the Albany County Bar Association. She has published in various professional journals such as the New York City Law Review and has presented at a number of MatLaw Seminars.