As always, a great booster shot of knowledge to help in own practice.
Spring Seminar
Courtroom Evidence 2020: Selected Issues & Recurrent Problems
May 5, 2020 - May 20, 2020
Our Spring 2020 program will present our most popular thematic seminar, Courtroom Evidence!  It will bring you up-to-the date coverage of the most salient evidentiary issues that so often come to the fore in our matrimonial and family law trials.  This program will bring you the important "old standbys," such as our incisive tour of the hearsay rule and a review of standard evidentiary foundations that are simply "must-know-cold" rules.  It will also bring you incisive analysis of the evolving law of expert testimony and cutting-edge coverage of digital evidence.  See the more detailed Program Agenda, Faculty Bios, and Registration Information below to see why this is another "Can't Miss" seminar!
7 CLE Credits (Pending Approval)
Agenda
I.  The Hearsay Rule & Its Exceptions
·        Non-Hearsay Out-of-Court Statements; State of Mind Evidence; Relevance Per Se
·        Party Admissions vs. Declarations Against Interest
·        Business Records; Multi-Tiered Hearsay
·        Medical Records: Diagnosis & Treatment – Recent Expansions
·        Child Witnesses and Out-of-Court Statements; FCA § 1046(a)(6) – Recent Developments
·        Past Recollection Recorded vs. Present Recollection Refreshed
·        Excited Utterances – Recent Court of Appeals Discussion
·        And much, much more!
II.   Digital Evidence – Latest Topics and Trends Affecting Matrimonial Practice
·        Texts & Email Evidence
·        Cloud Computing & ESI
·        Social Media Evidence
·        Data Encryption – and how to deal with it
·        Digital 'Footprints'
·        "Spyware" & Digital Espionage
·        Bitcoin / Cryptocurrency evidence
III.  Evidentiary Foundations
·        Best Evidence Rule
·        Audio & Video Recordings
·        Photographs
·        X-Rays, MRIs, etc.
·        Diagrams, Charts, etc.
IV.  Expert Evidence: Reliability and Validity; Admissibility Standards & Issues
·        Science, Non-Science, Pseudoscience & the Need for Skepticism and Critical Thinking
·        Qualifications
·        Evidentiary Basis
·        Methodology
·        Formulating Admissibility Challenges: Frye, Daubert & Hybrid Approaches
·        Special Issues: Sexual Abuse, Battered Spouse & Other Syndrome Evidence
V.  Cross-Examination: Credibility & Impeachment Modalities
Faculty
Timothy Tippins Esq.
Timothy M. Tippins, Esq. is an adjunct professor at Albany Law School and serves on the faculty of the American Academy of Forensic Psychology and on the Affiliate Postdoctoral Forensic Psychology Faculty at St. John's University. He has also served as an Adjunct Professor of Forensic Psychology at Siena College.  He is a private practitioner who has engaged in matrimonial and family law practice since 1975 and now devotes his practice exclusively to serving as special counsel and consultant to other family law practitioners on a nationwide basis with respect to cross-examination of expert mental health testimony.  Tippins has served in all major professional leadership positions in the New York family law community, including President of the American Academy of Matrimonial Lawyers - New York Chapter, Chair of the NYSBA Family Law Section, and Chair of the NYSBA Task Force on Family Law.  Tippins is a regular feature columnist for the New York Law Journal and Author of New York Matrimonial Law & Practice, a three-volume treatise published by Thomson-Reuters.
Company Name: MatLaw Systems Corp.
E-mail: tmtippins@matlaw.com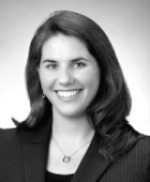 Lauren K. DeLuca, Esq.
Lauren K. DeLuca, Esq. has been engaged in a private practice focused on complex matrimonial cases, custody litigation, and enforcement proceedings since graduating from Albany Law School.  She has extensive experience with evidentiary hearings and depositions, net worth preparation and analysis as well as discovery management.  Two years ago, she partnered with Cynthia J. LaClair, Esq., (formerly Cynthia J. Tippins, Esq.) to form LaClair & DeLuca, PLLC, a practice located in Albany, New York which is limited to family and matrimonial law.  Ms. DeLuca is a member of the New York State Bar Association and the Albany County Bar Association.  She has published in various professional journals such as the New York City Law Review and the Journal of the American Academy of Matrimonial Lawyers.  Ms. DeLuca has been a guest lecturer for Albany Law School's Matrimonial Law class and she has presented at a number of MatLaw Seminars.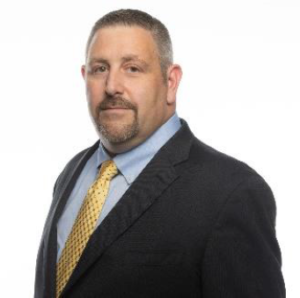 Nicholas G. Himonidis, JD, CFE, CCFS, CCFI
Mr. Himonidis has 30 years of experience in fraud investigations, computer forensics and law. He is currently the President / CEO of The NGH Group, Inc., specializing in complex investigations, digital forensics and e-Discovery.
Mr. Himonidis is an attorney, licensed to practice law in the State of New York, a Certified Fraud Examiner (CFE), a Certified Computer Forensic Specialist (CCFS) and one the very few Certified Cryptocurrency Forensic Investigators (CCFI) in the United States at this time.
Mr. Himonidis has litigated cases in both state and federal court and has conducted and supervised the investigation of hundreds of cases involving complex financial frauds, computer forensics and electronic discovery issues including civil RICO claims, fraudulent asset transfers, bankruptcy and insurance fraud, embezzlement, and frauds against state and local governments and the U.S. government, as well as numerous high profile matrimonial and custody matters.
He has been qualified in court as an expert witness in the field of Computer Forensics and the Authentication of Digital Evidence and has lectured extensively and published numerous articles on various technical, investigative and legal topics, including a number of accredited CLE and CPE programs on Cryptocurrency and blockchain investigations.
Mr. Himonidis earned his Bachelor of Science in Criminal Justice from St. John's University, Cum Laude, and his JD from St. John's University School of Law, Magna Cum Laude, graduating in the top 2% of his class.